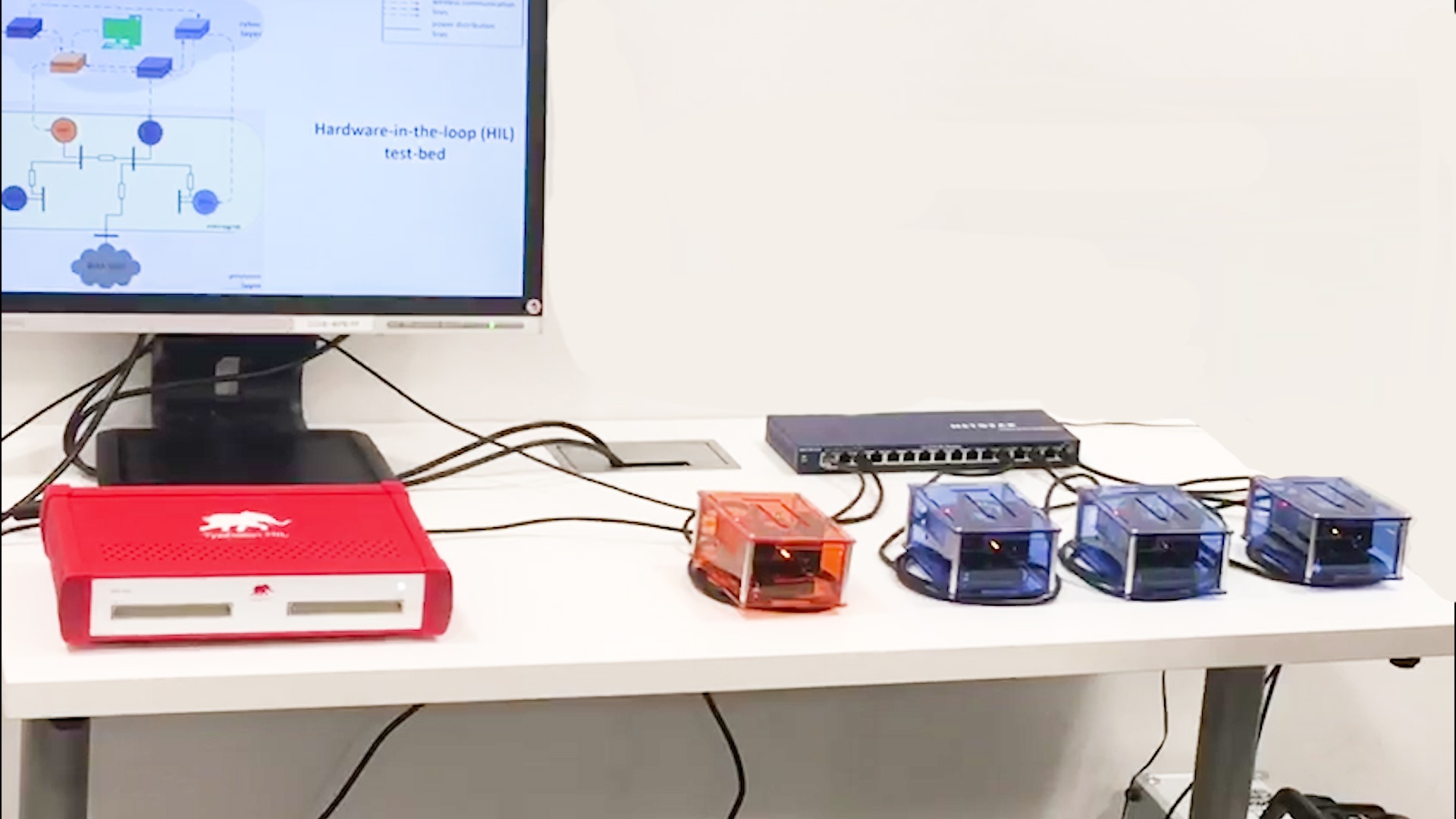 From Centralized to Distributed Microgrid
Today, most microgrids are controlled in a centralized fashion with standard master slave architecture. There is a central controller, which is the supervisory controller and is connected via point-to-point connection to every DER in the microgrid.
Researchers from the University of Illinois at Urbana Champaign (UIUC) funded by ARPA-E, have developed a completely distributed controller architecture. Instead of a central controller, multiple micro controllers or nodes communicate with its neighbors towards a consensus. Olaolu Ajala, a PhD student in power and energy systems at UIUC, shows how this distributed controller architecture works using a Hardware-in-the-Loop microgrid testbed.