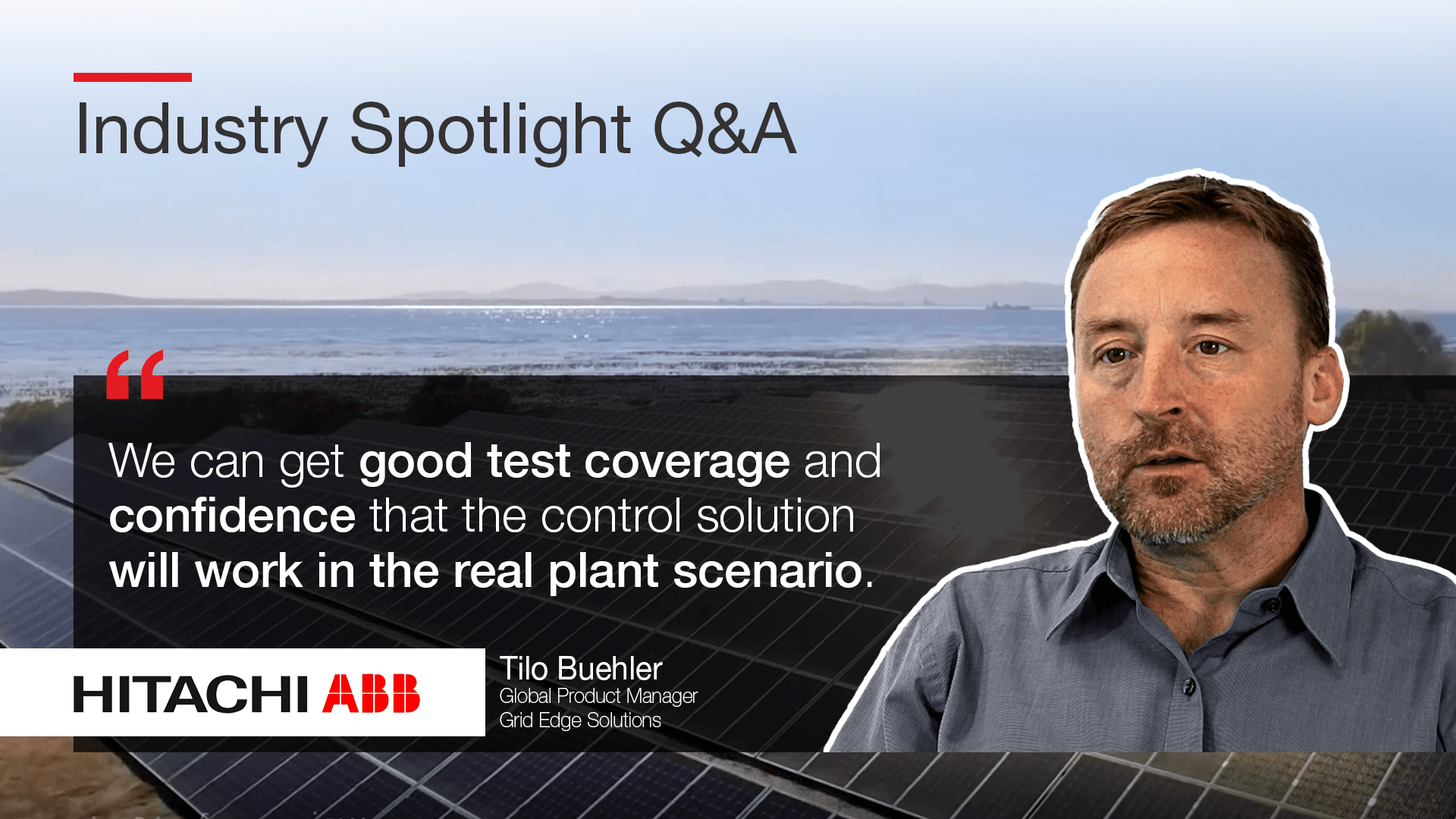 Blog Highlights
Hitachi Energy Power Grids need to integrate various DERs and control multiple loads in a complex system environment.

Before HIL, Software in the Loop was used to develop control algorithms but a system using real controllers was needed to ensure the system works.
Controller Hardware-in-the-Loop (C-HIL) gives grid flexibility and adaptability to cover many test cases at an appropriate fidelity.
C-HIL can be used from the early design phase all the way into operational performance and customer demonstration with factory acceptance testing.
For microgrids with BESS and solar PV, the seamless transition from grid-connected to islanded mode was demonstrated using C-HIL.
"HIL Tested" for Hitachi ABB Power Grids means great performance.