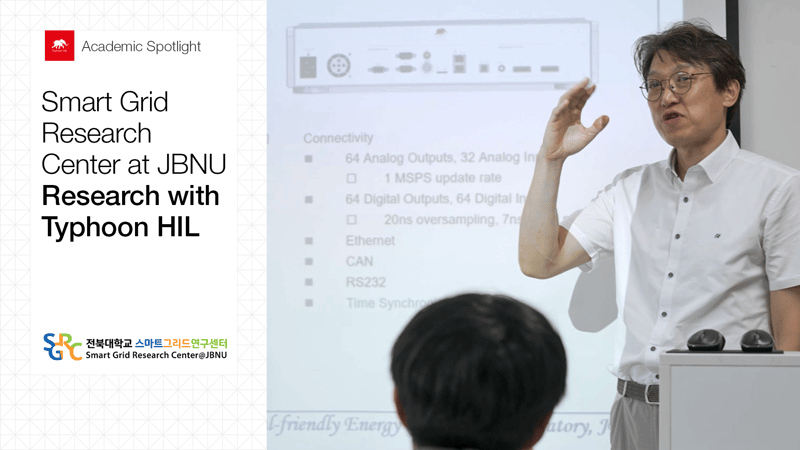 Blog highlights:
SGRC is one of the strongest Korean research centers in its field.
The Center contributes to industrial smart grid-related R&D activities.
In this Academic Spotlight, hear how Typhoon HIL solutions were utilized in some of their industry-academia projects and what main benefits they see in using HIL in their research.