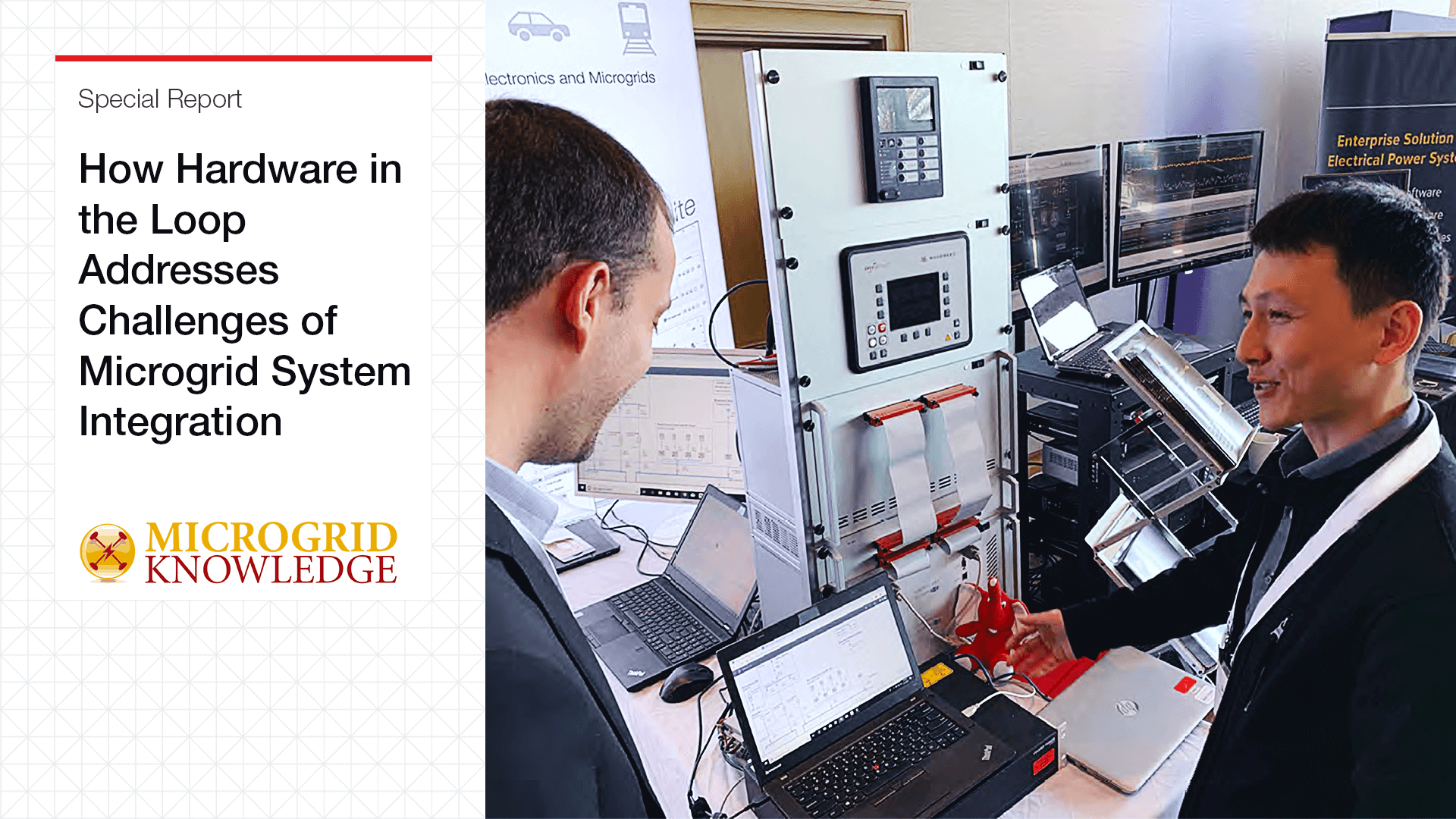 Blog Highlights
Challenge | Addressing the Challenges of Microgrid Systems Integration.
Design | Pros and Cons of Testing Methods to Validate Microgrid Designs.
Development | Streamlining Microgrid Development with Model-Based Engineering.
Testing | How HIL Tests the Functionality of Microgrid Controllers.
Validation | How to Validate a Microgrid Project.
Case Studies | How Does HIL Work in the Real World,
learn from Case Studies with Duke Energy, Rolls Royce, and Hitachi Energy.
Executive Summary

Microgrids play a key role in transforming the energy landscape. These agile local networks are a microcosm of power system evolution as they incorporate digital sensing, interpretation, and control to manipulate component and system behaviors with the goal of delivering greater efficiency, stability, and resilience. Microgrid projects, however, face several technical challenges that can impact cost and schedule performance. In particular, digital power systems require complex, active control; microgrids have limited system inertia; and vendor devices are evolving rapidly.
Hardware-In-the-Loop (HIL) testing and Model-Based Engineering (MBE) techniques provide an effective way to address these challenges, allowing project managers to bring project schedules and costs back on track.
Conclusion

Microgrids are playing an important role in the ongoing energy transformation, but the advancement of power electronics components and systems creates integration and interoperability issues. MBE and C-HIL open the door to high-fidelity testing of microgrids against extreme system faults, expensive or sometimes impossible to create in power labs. This is giving microgrid system integrators assurance which is different components of the microgrid will operate seamlessly, and microgrid operators are gaining peace of mind, knowing that their system will behave as expected when the unexpected happens.
Read Full Special Report
How HIL Addresses Challenges of Microgrid System Integration
Would you like to integrate HIL into your work as well?
Contact us to schedule a free call to discuss how we could best support your work.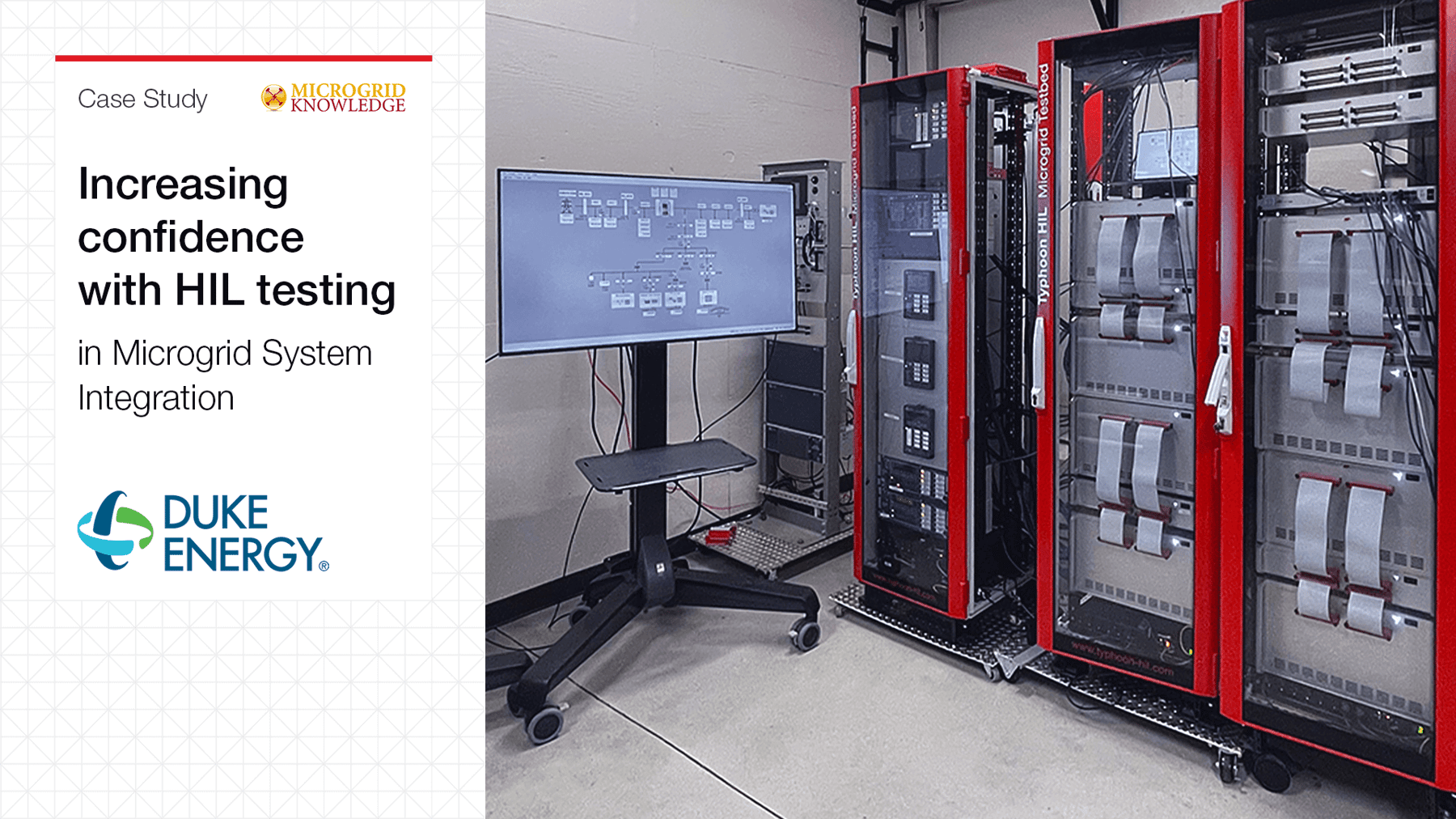 Increasing confidence with HIL testing
in microgrid system integration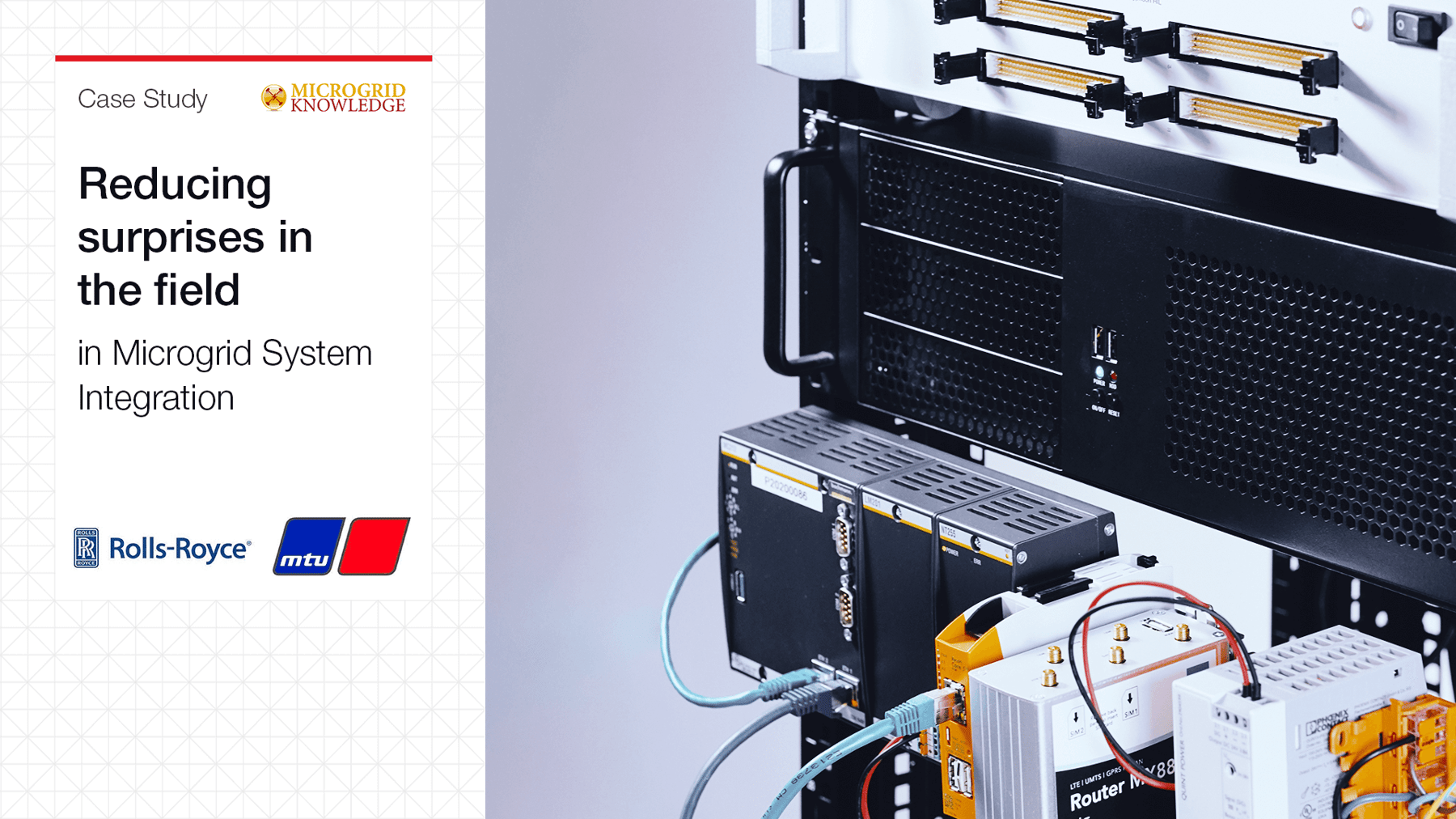 Reducing surprises in the field
in microgrid system integration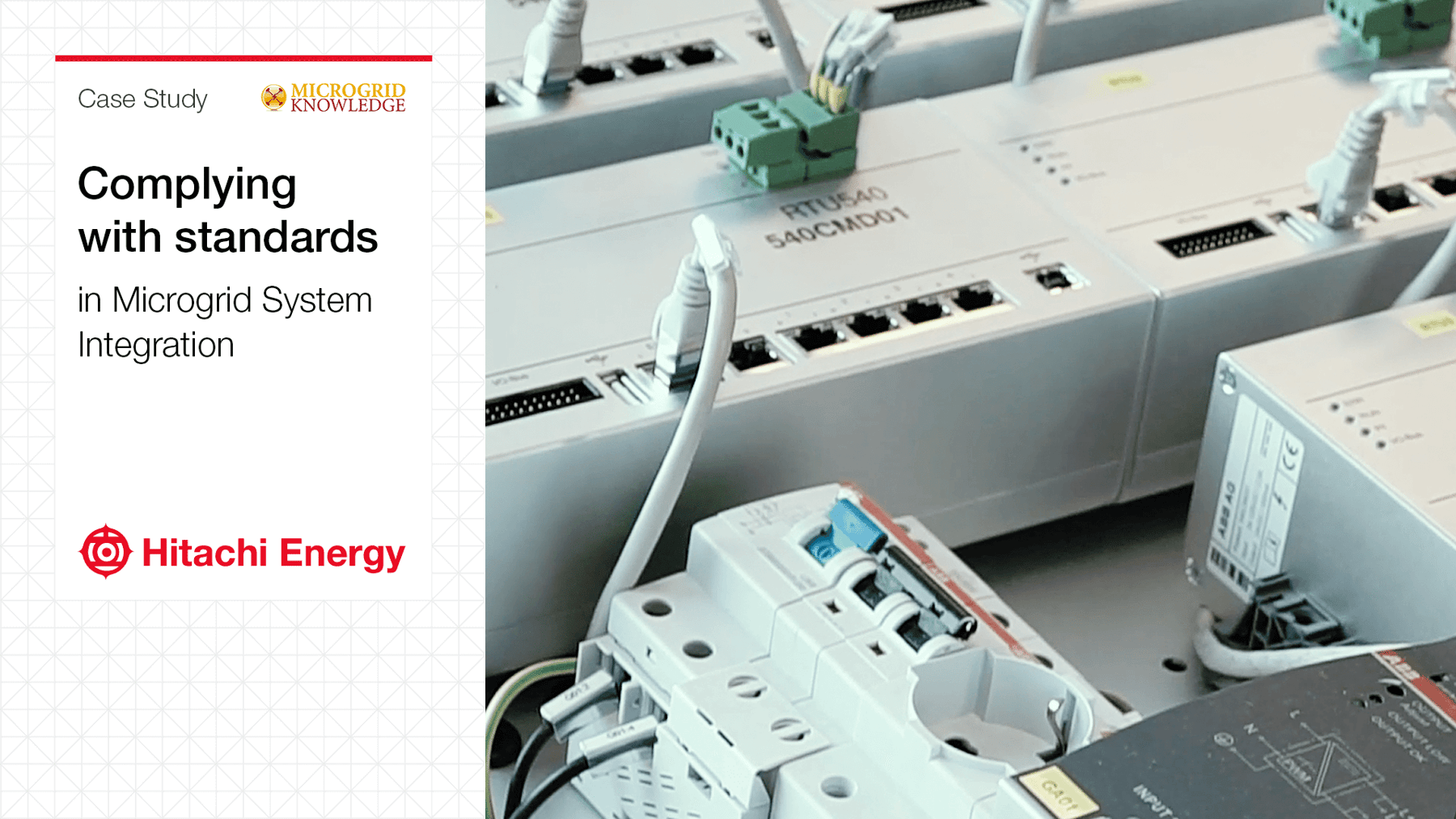 Complying with standards
in microgrid system integration

Subscribe to blog updates in the top right
to be the first to receive the upcoming blogs by email.
Additional information: The full Special Report was originally published with Microgrid Knowledge as a 6-part series. You may follow the links to read the original publications on their website: