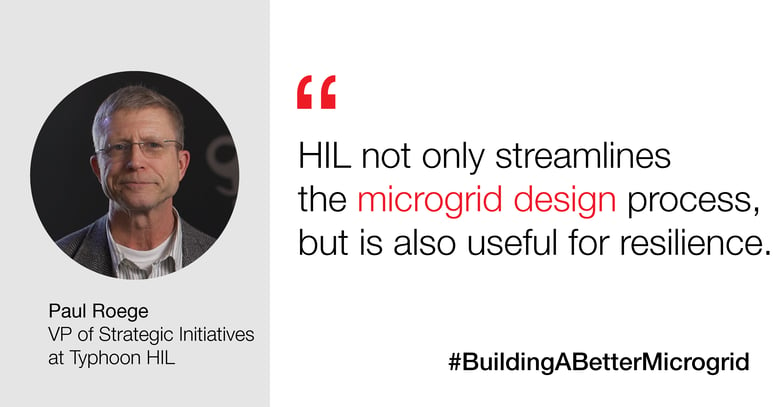 This article is the first in a series from the Microgrid Conference Panel 2019 – Making Sure Your Microgrid Will Work: Risk Reduction with Controller Hardware In the Loop (C-HIL) and Model-based Engineering.
Paul Roege, Vice President for Strategic Initiatives at Typhoon HIL, introduced panelists from Schneider Electric, Schweitzer Engineering Laboratories, Eaton, Raytheon and EPC Power. He adeptly described major problems with the current approach to microgrid development.
And how C-HIL and model-based engineering allows for a more integrated approach to microgrid design and testing throughout the entire project lifecycle.