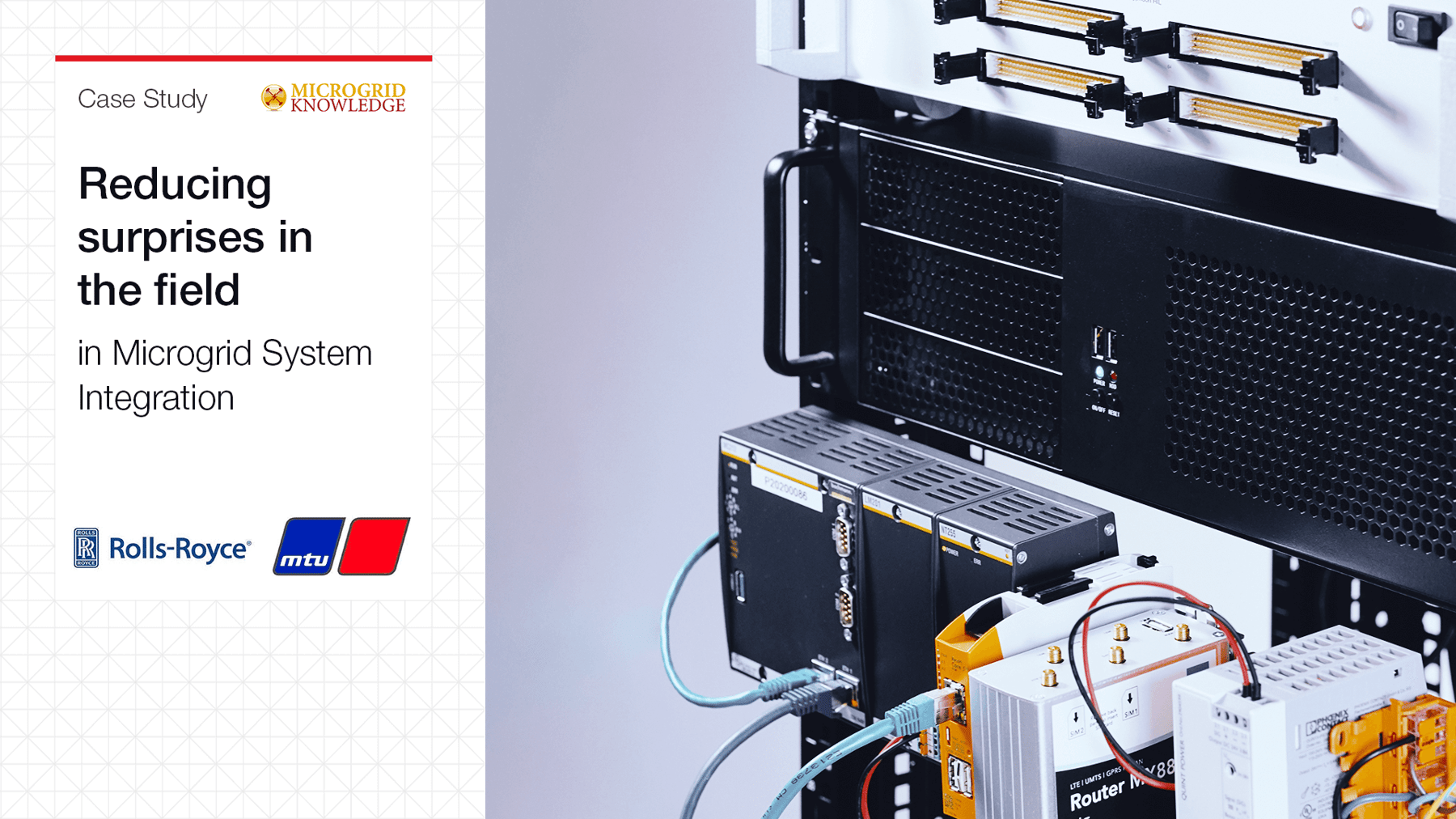 Blog Highlights
Rolls Royce Power Systems takes off-the-shelf items of equipment and brings them together to make an AC coupled battery storage system.
Rolls Royce integrates with the whole microgrid with centralized control, ensuring all the different parts work together.
Using HIL testing allows Rolls Royce to reduce surprises in the field, making commissioning easier and faster.