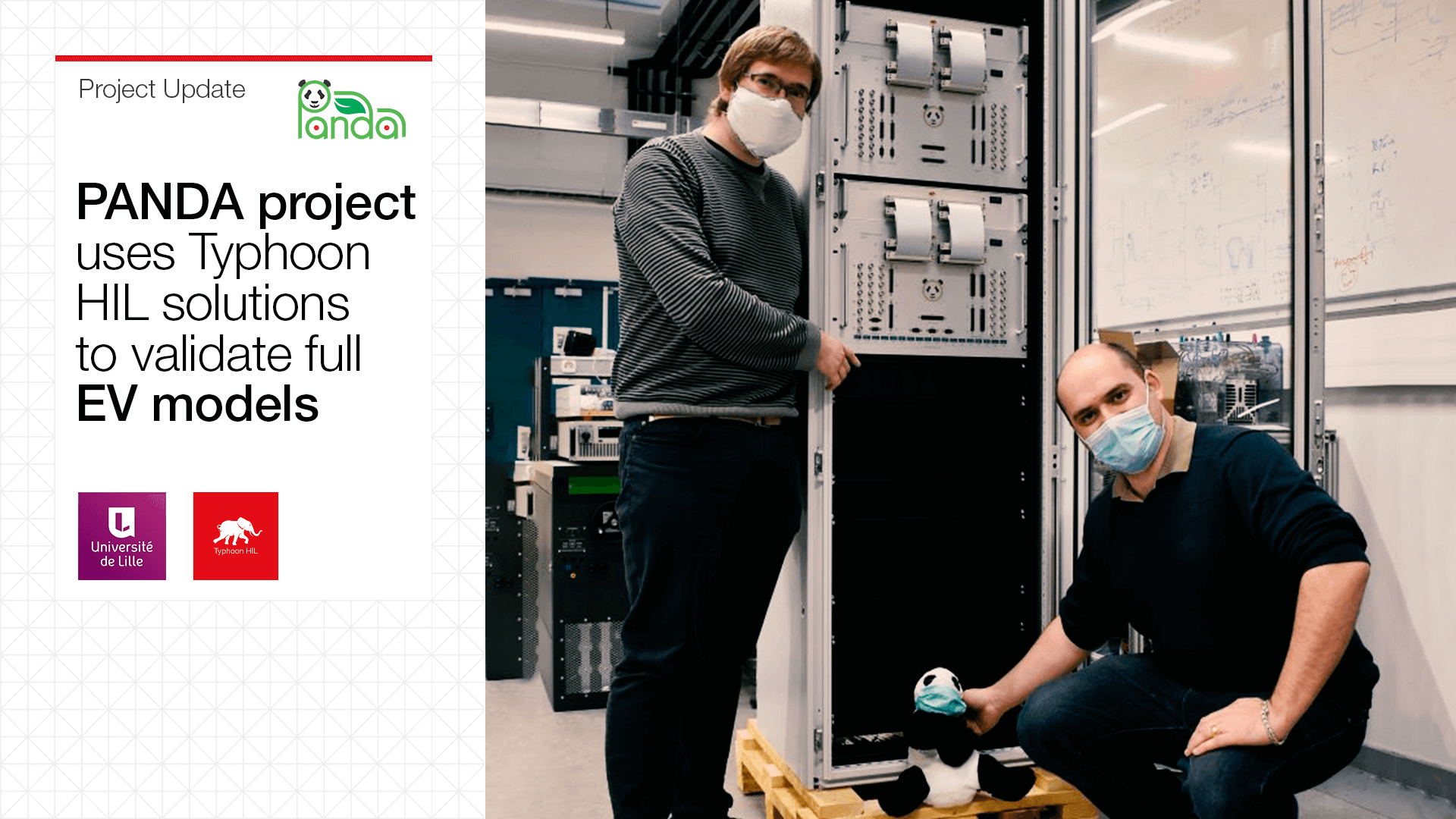 Blog highlights
Project objectives | PANDA project supports transport electrification.
Video interview | Hear about the project from Dr. Ronan German.
HIL testbed | Typhoon HIL as the validation partner of choice.
Battery Integration | Reliable and flexible full-vehicle testing
Project partners | Meet the names behind the project.
Project objectives

| PANDA project supports transport electrification


The increase in production and sales of Electric Vehicles (EVs) is forcing the automotive industry to rethink its development process. Traditionally, engines and transmissions are developed independently and delivered to car manufacturers for assembly. In electric powertrains, due to complex integration, this is not ideal, and a fundamental change is needed. The purpose of the PANDA project is to make this transition easier by developing a method that would organize and interconnect models for all EV components.



Learn more about EV Powertrain Testing.

PANDA project objectives include:
Design of an open organization methodology for virtual & real testing of EVs.
Development of a multi-power open platform for Stand-Alone and Cloud-computing testing.
Running of virtual tests of reference EVs and real-time testing of selected subsystems.

The ambition of PANDA is to reduce the time-to-market of EVs by 20% by changing the traditional V-model of product development with the so-called PANDA concept (see Fig. 1). This W-model would speed up the process of product development by adding a virtual validation axis.

Figure 1. The W-model of product development established within the PANDA project.
Video interview

| Hear about the project from Dr. Ronan German


In the video below, Dr. German from the University of Lille tells us how much the EV development and integration process can be improved using the W-model methodology. Watch the video to learn more.
HIL testbed

| Typhoon HIL part of an integrated testing solution


A key outcome of the project was developing an integrated cloud-based power hardware-in-the-loop (P-HIL) testing solution. To make these cloud-based tests work in real-time, hardware electronics are needed on the ground to ensure the equipment works safely from microsecond to microsecond. For this, Typhoon HIL was the validation partner of choice. The process begins with downloading the complete vehicle model into the Typhoon HIL environment from the SIEMENS Amesim cloud. The setup is then connected through a HIL Connect interface, and after selecting the desired drive cycle, testing can start.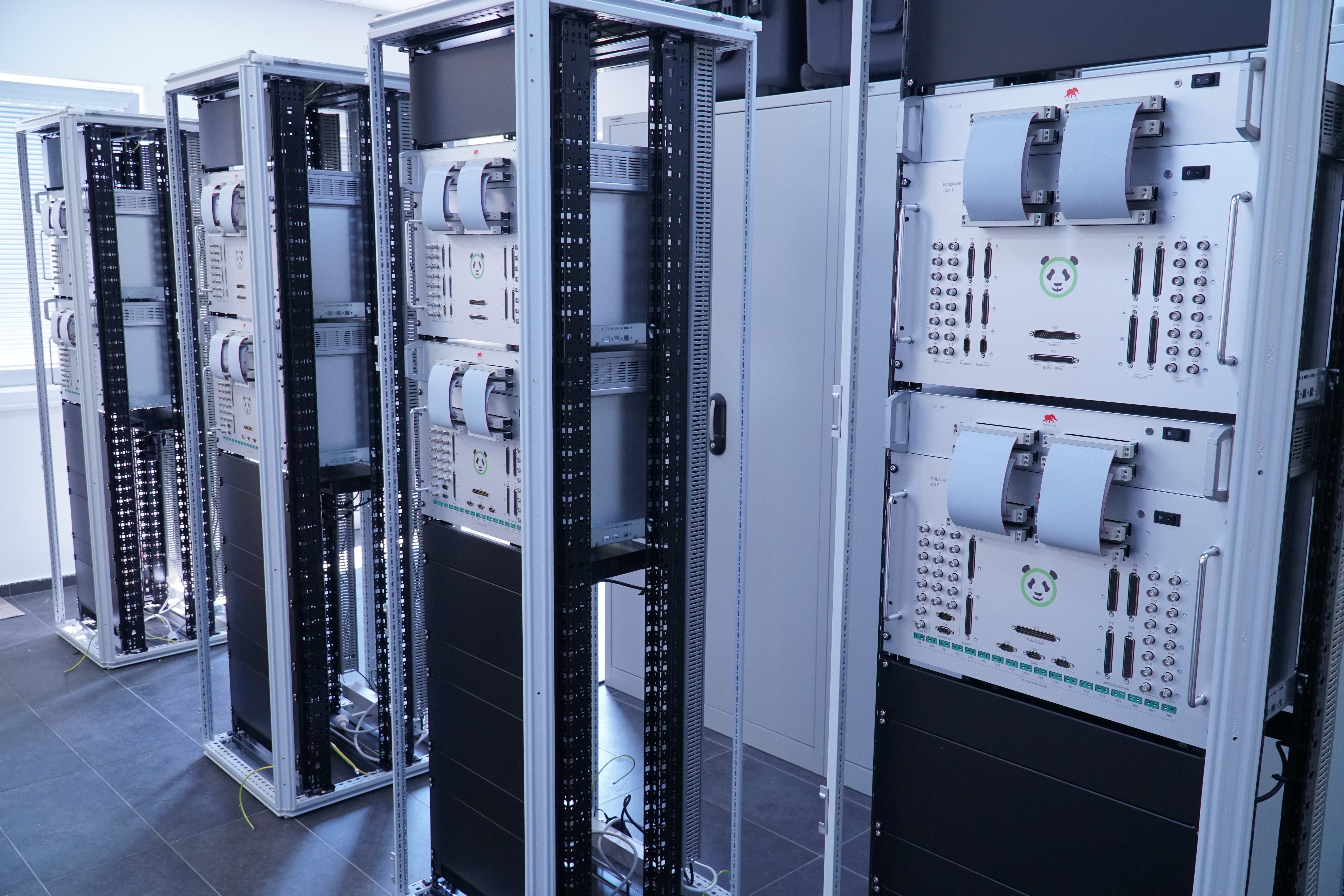 Figure 2. All the PANDA project testbeds, ready for delivery.

The universal Typhoon HIL interface solution (HIL Connect) is made for connection with protection relays in power electronics. For this project, the HIL Connect was optimized for the automotive industry and interconnection with other automotive testing solutions.
Figure 3. A close-up of the PANDA HIL Connect Type 2 device, custom made for the project.
Battery Integration

| Reliable and flexible full-vehicle testing


In EVs, testing battery performance under real conditions is vital to ensuring that the vehicle performs as intended on the road. Within the PANDA project, this meant testing a real EV battery pack in both standalone and vehicle prototype tests. Typhoon HIL testbeds were used to emulate the full vehicle model in real-time and confirm that the battery system performed within the required specifications. Replicating the tests with a real vehicle yielded the same results.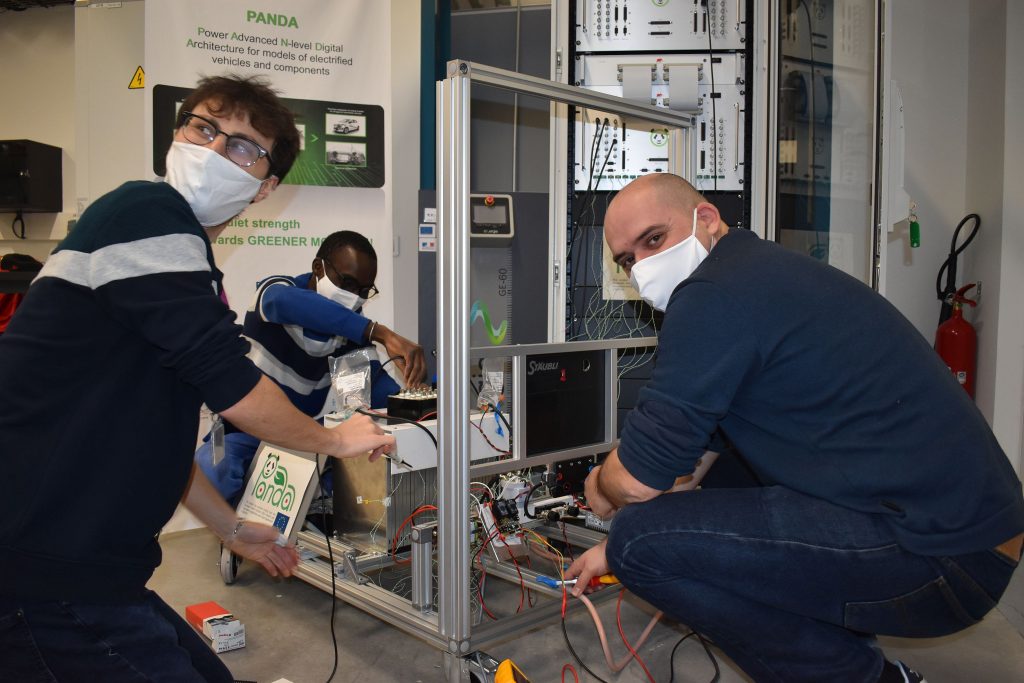 Figure 4. PANDA project activities performed on the Typhoon HIL setup at the University of Lille.
With a full vehicle model using the EMR framework, downloadable for free for Typhoon HIL software, a full vehicle model can be run using compatible black box models provided by manufacturers of individual systems. This means more flexibility in how you test, and more reliability in integration tests when suppliers want to remain protective of their system performance.
Project partners

| Meet the names behind the project
"What is very rewarding and motivating is to be part of something bigger than the project itself. We can say that at our level, we are contributing to the energy transition and to the reduction of gas emissions and greenhouse effect by accelerating the manufacturing process of electric vehicles.

Alain Bouscayrol
Head of control team of L2EP
University of Lille


Industry partners | Siemens, Valeo, TÜV SÜD Battery Testing GmbH, Renault Technologie Roumanie
Research partners | University of Lille, Vrije University Brussels (VUB), University of Technology of Cluj-Napoca (UTCN), University Burgundy Franche-Comté (UBFC)
SME partners | Uniresearch, Blueways International, Typhoon HIL
Find out more about our funded research projects.



Join us for future funding opportunities.



Learn more about EV Powertrain Testing.
Automate Motor Drive ECU Testing and Integration using HIL



Subscribe to our blog updates in the top right
to be the first to receive new stories like this by email.



The PANDA project has received funding from the European Union's Horizon 2020 research and innovation program under Grant Agreement No 824256. Read more on the projects's CORDIS page.
Text: Vuk Maletin, Sergio Costa, Debora Santo
Visuals: Karl Mickei, PANDA Project