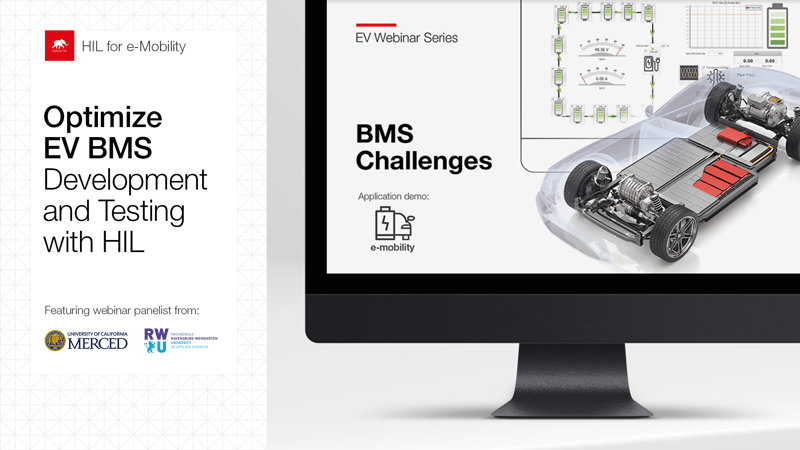 Electric vehicle (EV) battery management system (BMS) development and testing have some specific challenges, so we gathered a team of expert panelists from the University of California Merced and the University of Applied Sciences Ravensburg-Weingarten to discuss how hardware-in-the-loop (HIL) solutions can address them. This article is a part of our HIL e-Mobility series and includes access to the webinar recording with a dedicated BMS HIL Testing demo.
Introduction

| Why is BMS Testing Important?


Battery Management Systems (BMS) in Electric Vehicles (EVs) are critical for ensuring performance, safety, longevity, accuracy, and efficient battery operation. However, due to BMS's complexity and the need for its integration and interoperability with other EV powertrain components, the development process can often be fragmented, costly, and highly time-consuming.



With ever-increasing power and energy densities combined with the fast time-to-market requirements, there is an increasing demand for a more streamlined and fully automated testing process in every phase of the product lifecycle — from early development to system integration and lifecycle maintenance, as companies compete to remain current in this adoption.


This is why we have dedicated the second part of our HIL for e-Mobility Webinar Series to addressing challenges in the constantly evolving EV market for companies developing and integrating the current state-of-the-art EV BMS systems.

Watch our HIL for e-Mobility webinar:
BMS Challenges in 400-Volt and 800V EV Architectures:
Powertrain Development and Testing Using HIL
Learn More

| Meet the Panelists
For this webinar, we invited three panelists to join us for a discussion:
Prof. Dr. Benedikt Reick, Head of Institute for e-Mobility, Ravensburg-Weingarten University of Applied Sciences
Prof. Ricardo de Castro, Assistant Professor, University of California, Merced
Igor Pintarić, Hardware Engineer and BMS Test Solutions Lead, Typhoon HIL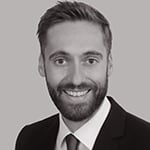 Prof. Dr. Benedikt Reick has been the Head of for e-Mobility at Ravensburg-Weingarten University of Applied Sciences for the past three years. His teaching and subject matter expertise is centered around automotive technology, electromobility, drive technology, CAE, and machine construction. He is also responsible for the laboratory "X-LAB". Dr. Reick has also published multiple papers throughout his career to date.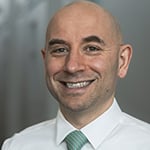 Prof. Ricardo de Castro has been involved in the development of several electric vehicles for research and educational purposes, featuring car-to-car communications and x-by-wire actuators (ROMO), multiple electric motors (uCar) and FPGA-based high performance control units (VEP). He has been an expert evaluator for the European Union, Editor of IEEE Transactions on Vehicular Technology, Associate Editor of IEEE Access, Guest Editor of the journal Energies and chair of technical tracks on vehicular electronics and intelligent transportation systems, IEEE Vehicle Power and Propulsion Conference (VPPC 2017-2018).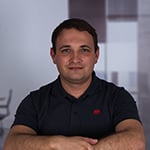 Igor Pintarić is the product lead for battery management system (BMS) testing solutions at Typhoon HIL owning all activities centered around the creation of hardware and software environments for BMS testing. Having 6 years of experience at Typhoon as a hardware engineer, Igor has also worked on the design of various signal interface devices, power supplies and, design activities for state-of-the-art real-time HIL simulators. His field of interest is mainly in analog electronic applications.
Webinar Demo

| BMS HIL Testing

During the webinar, we had an opportunity to see a live BMS HIL Testing demo, delivered by Ivana Klindo, Modeling engineer from Typhoon HIL.


This BMS Testing Demo shows the model of 12 battery cells connected in series running on the HIL604 connected with Orion Jr 2 BMS. In this demo, you will see the estimation of the SOC, SOH, cells terminal voltages, etc. represented in the Typhoon HIL SCADA. Testing the response of the BMS when balancing is triggered and when some of the faults are injected (shorted cell, disconnected cell, high/low temperature, etc.) are the main topics presented.

Watch the demo below.
Watch our HIL for e-Mobility webinar:
BMS Challenges in 400-Volt and 800V EV Architectures:
Powertrain Development and Testing Using HIL

Are you exploring adopting HIL testing in your work?
Contact us to schedule a free demo.
Are you interested in more stories like this?
Check out our other blogs.
Text | Dovlyn Curtis, Debora Santo
Visuals | Karl Mickei
Editor | Debora Santo