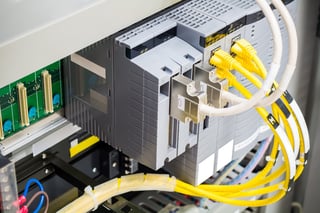 Modern grids, including emerging microgrids and advanced shipboard power systems, are increasingly about communication and control networks. Through these networks, countless smart power electronics devices and systems – such as solar inverters, wind turbine inverters, battery storage systems, microgrid control systems, etc. – communicate among themselves.
To make things interesting, all these smart devices also speak many different languages, i.e. communication protocols, such as Modbus, IEC 61850 and DNP3, to name just a few. Therefore, a well-integrated communication toolbox is a must have for a thorough Controller Hardware in the Loop (HIL) testing of modern intelligent electron devices (IEDs).
Read on for 3 key reasons why full support for communication protocols is becoming a must in state-of-the-art HIL testing.