For this next spotlight, we got a chance to travel on-site and meet the brilliant team behind Schneider Electric's active harmonic filters division in the quiet town of Salem, Oregon. This division develops solutions for active harmonic filtering in industrial installations.
Nicolas LaRue, global offer manager for Schneider Electric's AccuSine products, talks about how Hardware-in-the-Loop (HIL) technology gives his customers peace of mind.
For the uninitiated, HIL is a model-based design and testing tool that simulates power electronics and power systems in real-time at ultra-high fidelity. It tests the actual controller which is directly interfaced with the model-based simulation.
We also got to speak with Nanda Marwali, engineering manager, and John Batch, firmware engineer, on how Schneider used HIL to push the limits of their controller throughout the entire product lifecycle.
Schneider Electric Gives its Customers a Peace of Mind.
What does "HIL tested" mean for Schneider Electric's AccuSine?
Nicolas: HIL tested for my product means I have the confidence to put a product on the market that has been thoroughly tested. Because what we are looking for is giving the customer a peace of mind for a product that's been put through a series of extensive testing.
John: For me, HIL tested means we can test our product in hundreds, if not thousands, more cases than we would have been able to do without it.
Nanda: We deal with high power and high current systems, so not having to test our product in the actual system lowers the risk of damaging the products in the lab.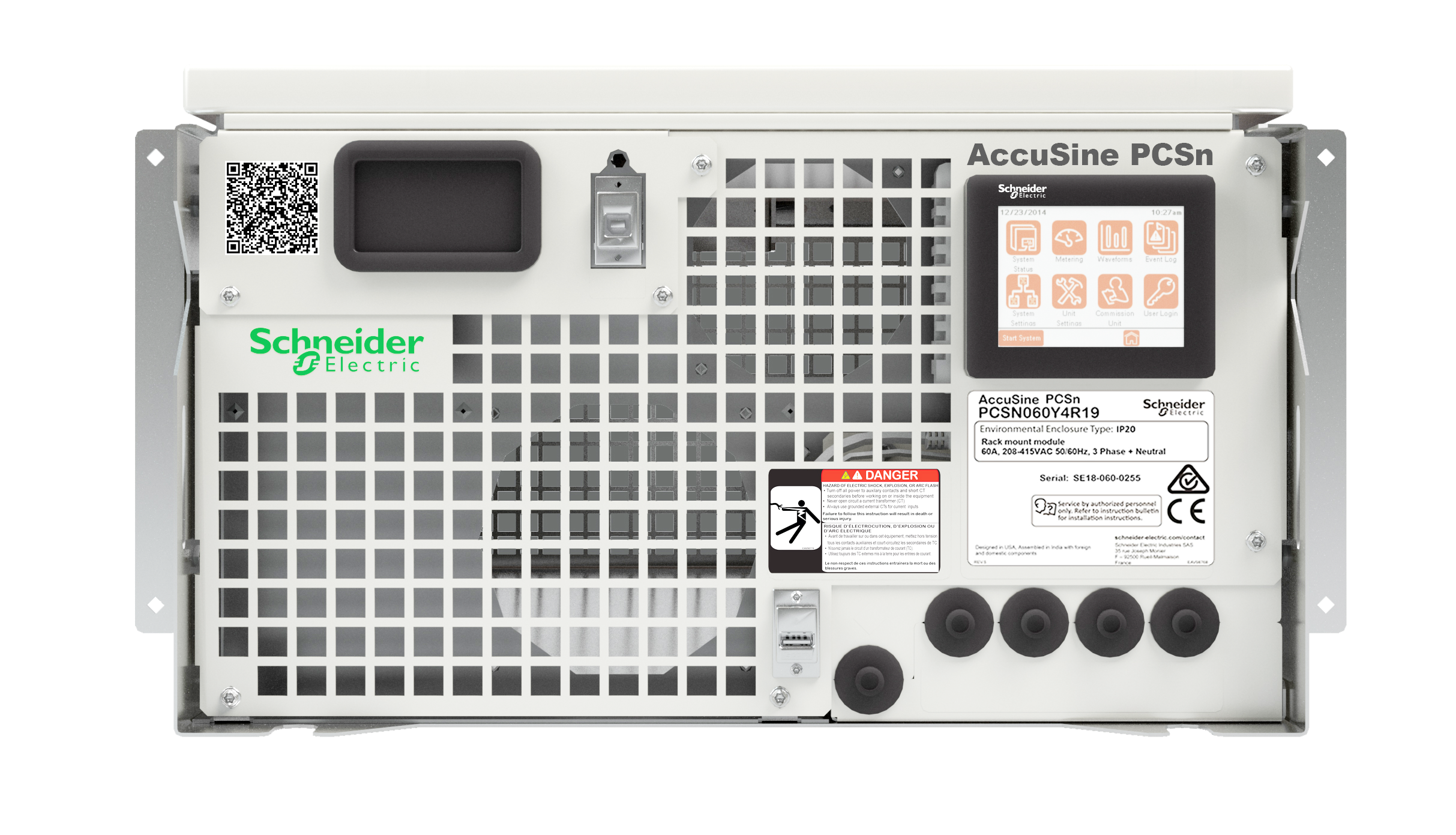 Time to Market Expectations Requires an Optimal Testing Process.
What major challenges did you face in developing and testing your product?
Nicolas:The investment that would be required to recreate field failures in a lab environment would be enormous. There's this trade-off between designing a product that's going to fulfill as many real-life scenarios as possible, yet keep time to market and product cost to within market expectation.
Nanda: In our product, the power devices are switched in the tens of kilohertz. So this will require modeling the switching using time steps in simulation that are much smaller than these switching times.
If you don't have a real-time simulation, then at each of these time steps, you must perform the simulation calculations by hand. So that's going to require a lot of time.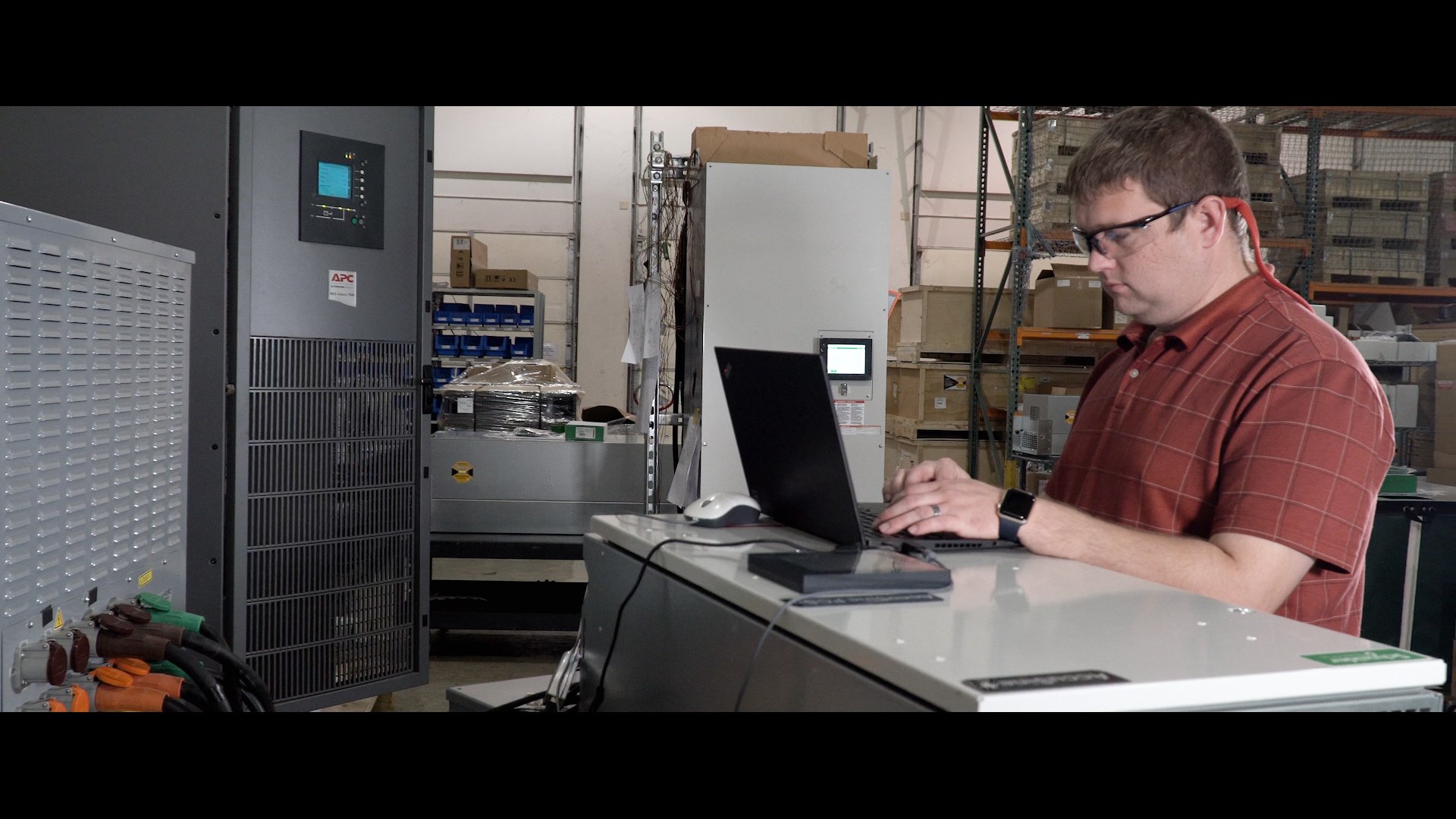 Model Complex Systems in a Real-Time Simulation Platform.
How did HIL accelerate the development of new active filter controller functionalities?
Nanda: So Hardware-in-the-Loop allows us to run all the simulation cases in real time. That's tremendously going to benefit product development because not only are we able to cover more test cases, but also test the actual controller in the HIL system.
John: Often, a lot of the development time isn't necessarily developing a fix. It is reproducing the issue and seeing exactly what's causing it. I would say the real advantage of HIL is we're able to recreate these situations without the need to fly on-site or move physical cables around in the lab.
You can configure things with the click of a button, change a schematic, or change parameters within that schematic. And that allows us to save a lot of time and even test configurations which wouldn't have been possible before.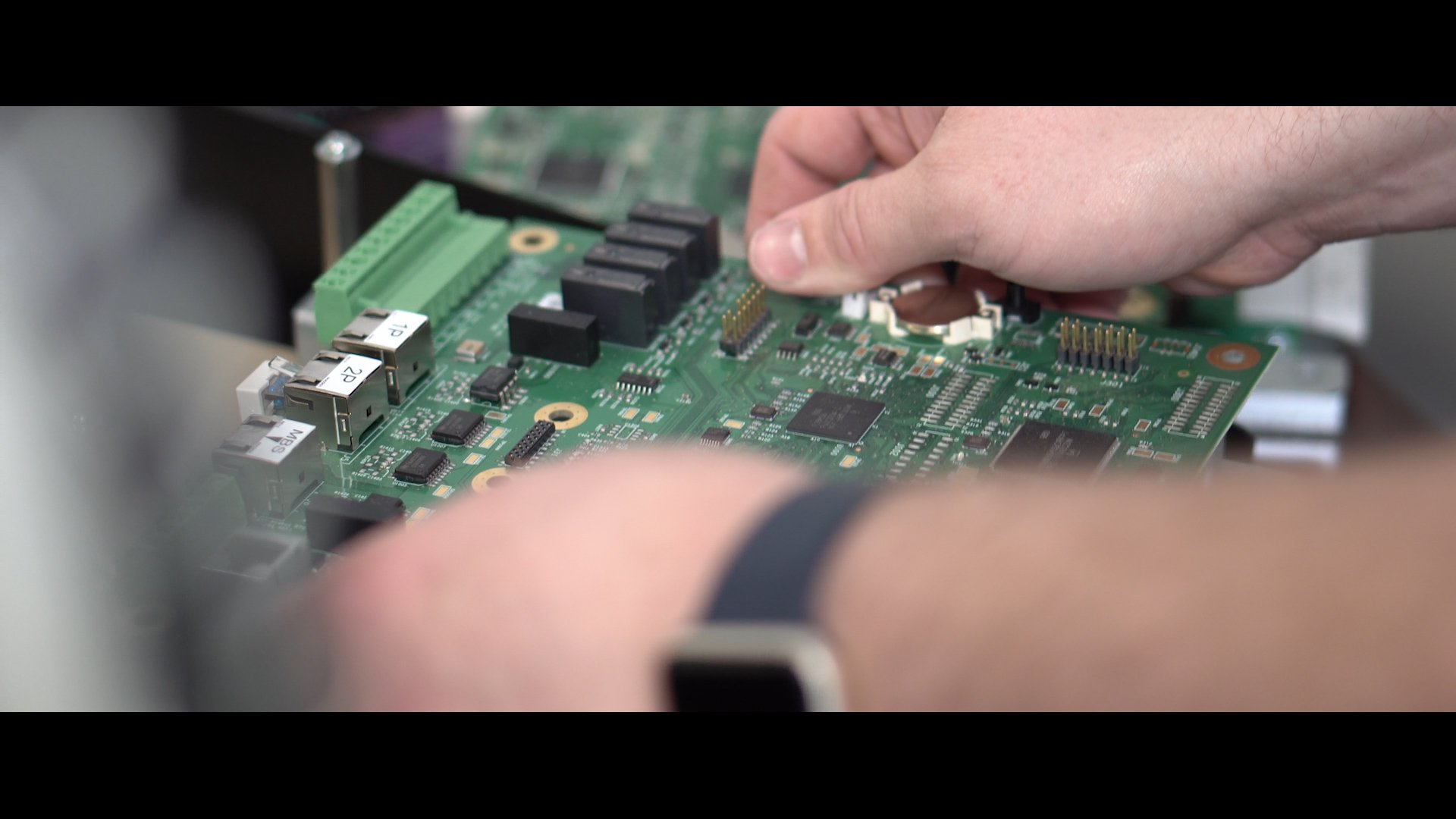 Schneider Pushes the Limit Throughout Entire Product Lifecycle.
How did your team use HIL Technology to develop and test your product?
Nanda: So we used Hardware-in-the-Loop in all facets of our product lifecycle. So we use it in the research phase, product development, verification and validation phase. And then after that, when we must sustain the product, we would troubleshoot problems that we have in the field.
John: A lot of what we do in HIL is try and push things to the limit and see how the controller responds. We're able to see what the unit's doing through the HIL interface.
It lets us capture wave forms and make sure those match up with what we expect and what the unit thinks is happening. For example, if a sensor starts reading incorrectly, we're able to detect that and stop the unit in time.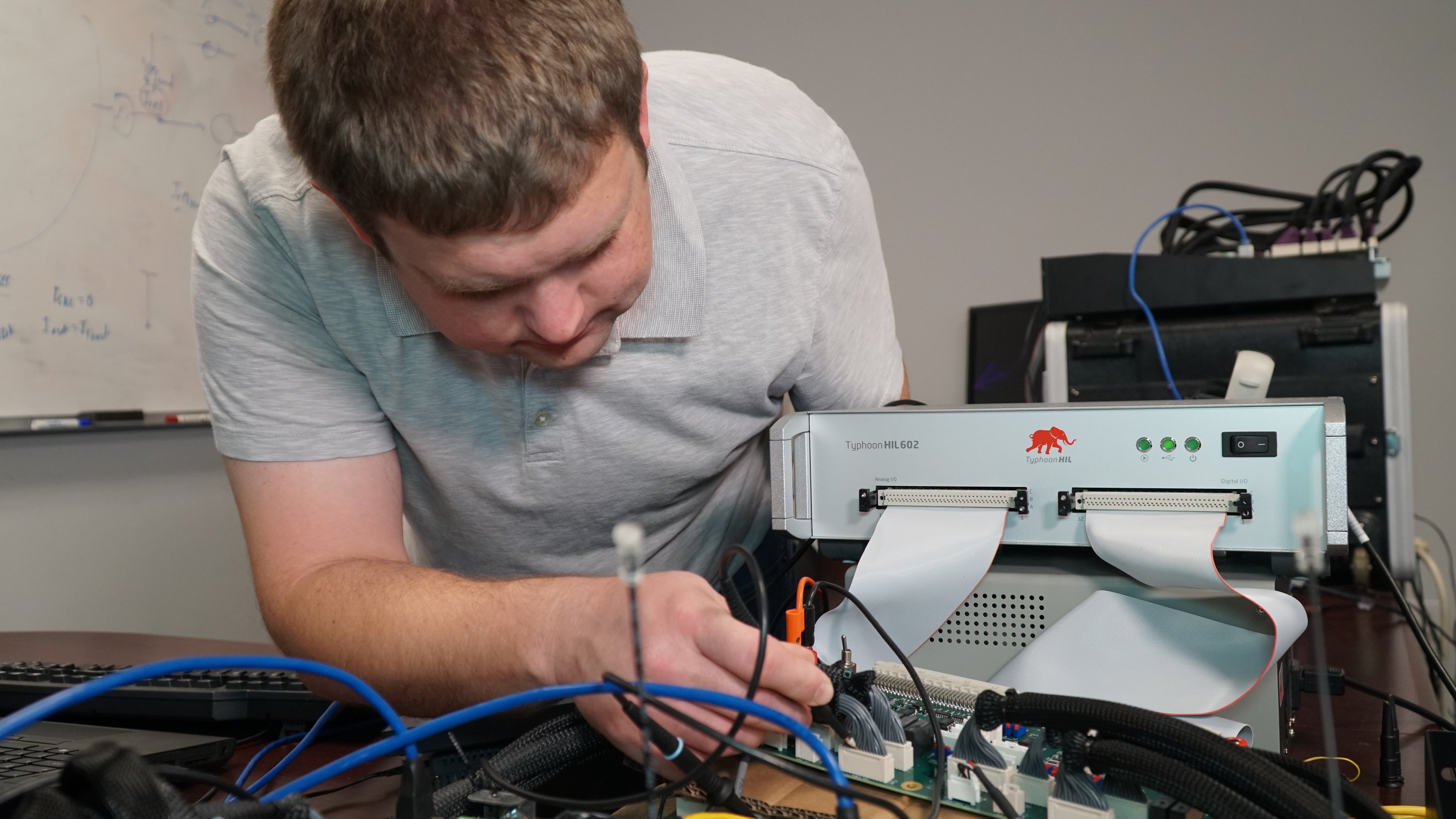 More Test Coverage from an Increase in Engineering Efficiency.
What are the greatest benefits of HIL for your organization?
Nanda: HIL has really brought tremendous boost in increasing our engineering efficiency, by shortening our development time as well as improving the quality of our product. If we were to do the test cases in the lab, it could take us up to two or three weeks to cover only up to 100 cases
­­
With the HIL, we can cover thousands of cases within 12 or 18 hours. Basically we can run the automatic tests overnight. So I think that we are looking at 40 or 50 times more test coverage compared to what we can do in our actual lab tests.
Nicolas: From a time to market point of view, I'm now able to do a whole lot more testing within the same timing I initially had. It's increasing my number of testing points or scenarios without increasing my time to market. So that's really what we can do here.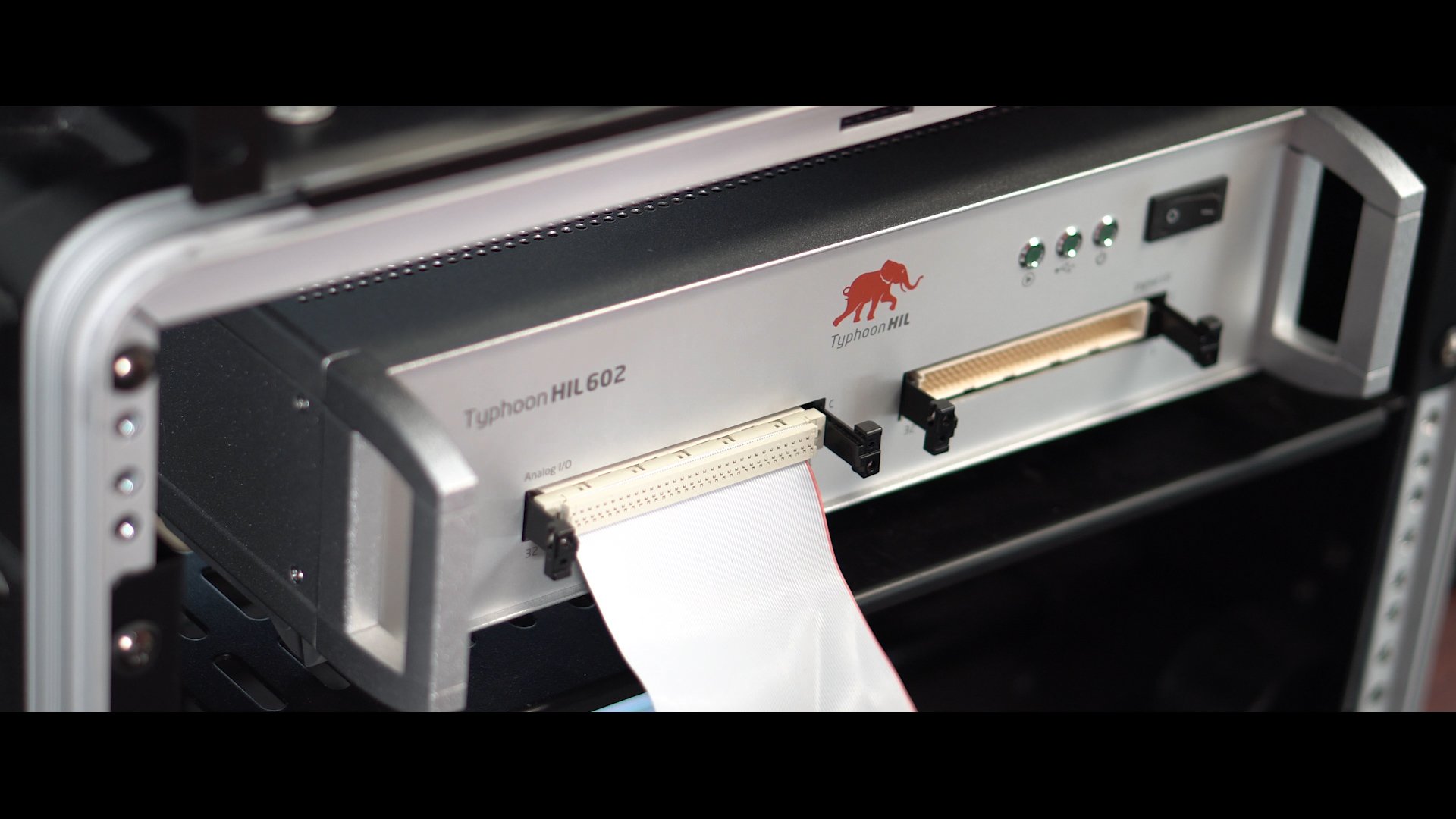 Real-time Hardware-in-the-Loop Testing is "Unreal."
And one word to describe your experience with HIL?
Nanda: I have worked and dealt with simulation work pretty much my entire 20 years professional experience in this field. And I never thought that simulating power electronics system in real time will ever be possible.
One word to describe my experience with HIL would be "unreal."
John: So one word to describe HIL is "time-saving."
Nicolas: For me, I will say three words: "Piece of mind."
Schneider Electric is the global specialist in energy management and automation with over 137,000 employees. It develops connected technologies and solutions to manage energy and process in ways that are safe, reliable, efficient and sustainable. The Group invests in R&D in order to sustain innovation and differentiation, with a strong commitment to sustainable development.