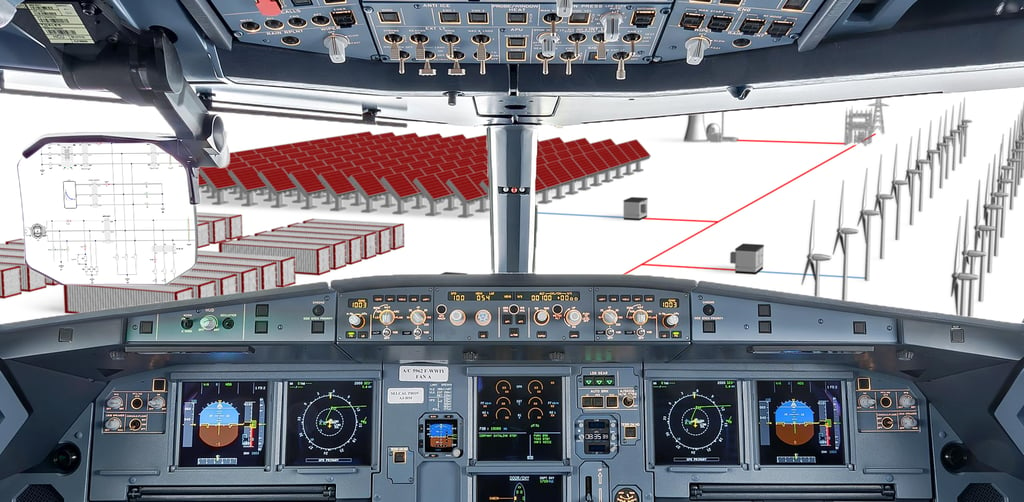 Today's aspiring electrical engineers are fortunate enough to have the opportunity to learn power electronics, and power systems, hands on, using some of the most advanced "flight simulators" for power. These ultra-high fidelity real-time simulators, with nanosecond resolution and microsecond integration time steps, emulate smart inverters, distributed energy resources (DERs), microgrids, and power systems with unparalleled accuracy.
This enables new generations of engineers, defined by pervasive gaming experiences, satisfy their need for an interactive and fully immersive environment. This enables them to effortlessly learn intricate ins and outs of power electronics and microgrids.
If you consider that 57% of 18-34 year olds play video games at least three times a week, and 67% believe games are important in helping them learn how to create winning strategies, it is clear why the "flight simulator" approach to teaching power electronics and power systems is attracting torrents of new students.
Indeed, a "flight simulator" approach to learning through playing is fundamentally transforming the perception of power electronics traditionally considered "old school" and "conservative".