Fill the form and get immediate access
to the PDF of the White Paper
As the electric power grid continues to evolve and becomes more agile and complex, the arguments in favor of model-based engineering (MBE) and HIL testing become more compelling. This is especially true when it comes to microgrids.
If the aim of a decentralized and digitalized grid is reliability and resilience, the digital tools used to design, test and integrate the components to achieve that end should be no less rigorous and up to date.
Download the latest Microgrid Knowledge report to learn more about how new tools and processes like HIL testing and MBE can pave the way to a better microgrid.
Thank you for striving
to build better microgrids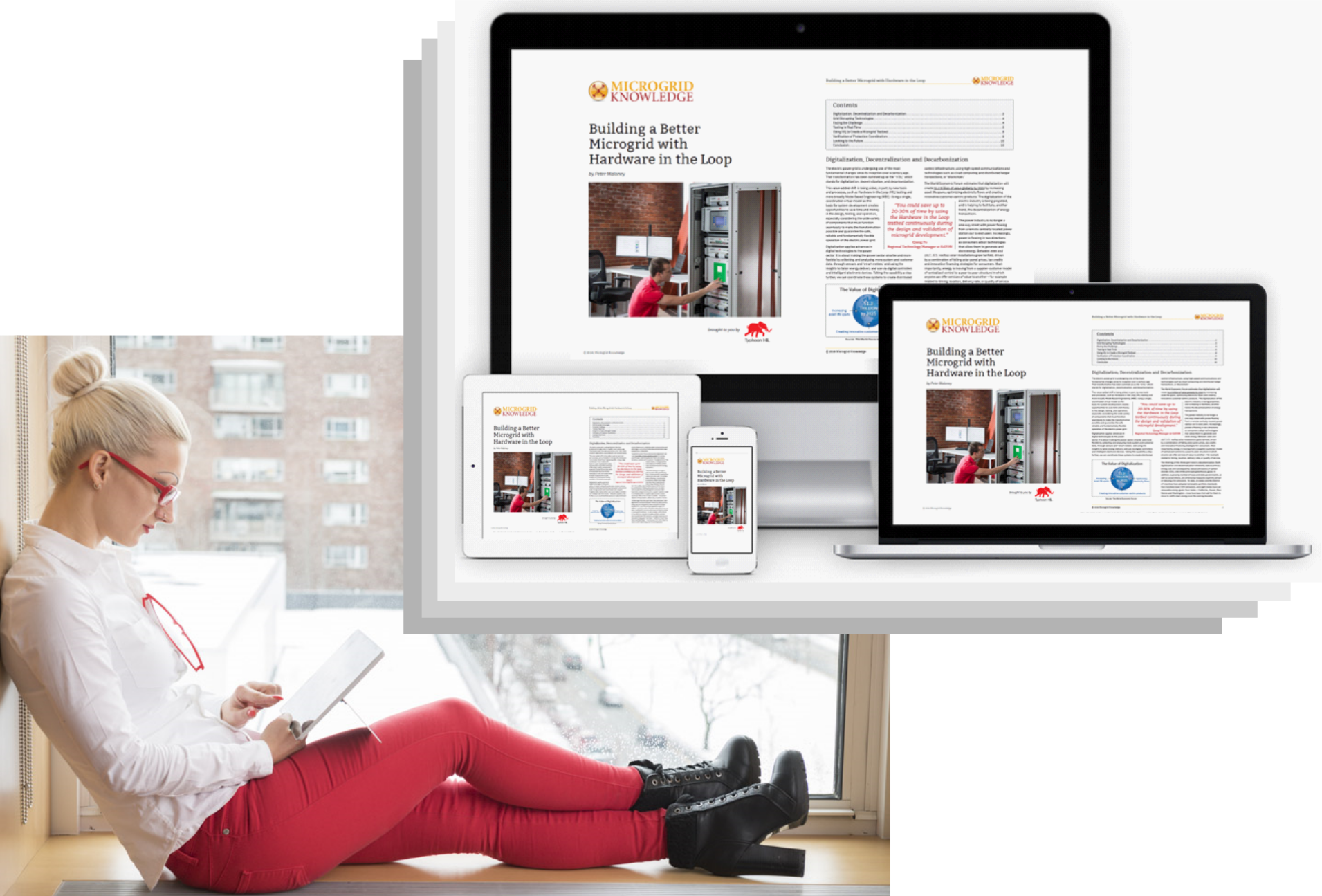 "

We HIL-test relays, we HIL-test microgrid controllers, we HIL-test our security systems, we HIL-test communication systems – across the board.

"



Scott Manson, Technology Director at Schweitzer Engineering Laboratories