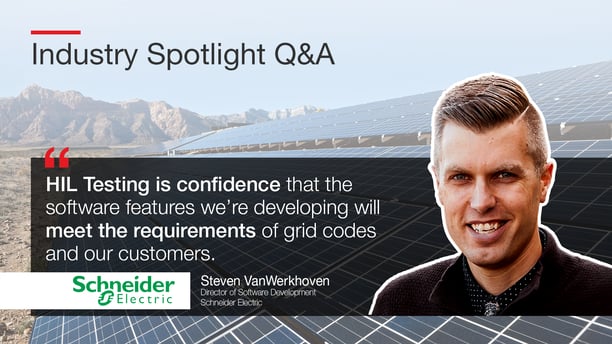 Steven VanWerkhoven is the Director of Software Development at Schneider Electric. He runs all the teams for power electronics controls, firmware, and software development and lifecycle maintenance - in short, the teams that develop everything that goes inside of Schneider Electric's hybrid residential inverters.


In this interview, you will learn:
The main challenges of inverter control design, development, testing, and certification.
How does a C-HIL setup look like for hybrid inverter control testing.
How can test automation speed up inverter software update verification.
How can HIL speed up product development while improving product robustness and quality.